Shaping the Future of Zimbabwe's Entertainment Industry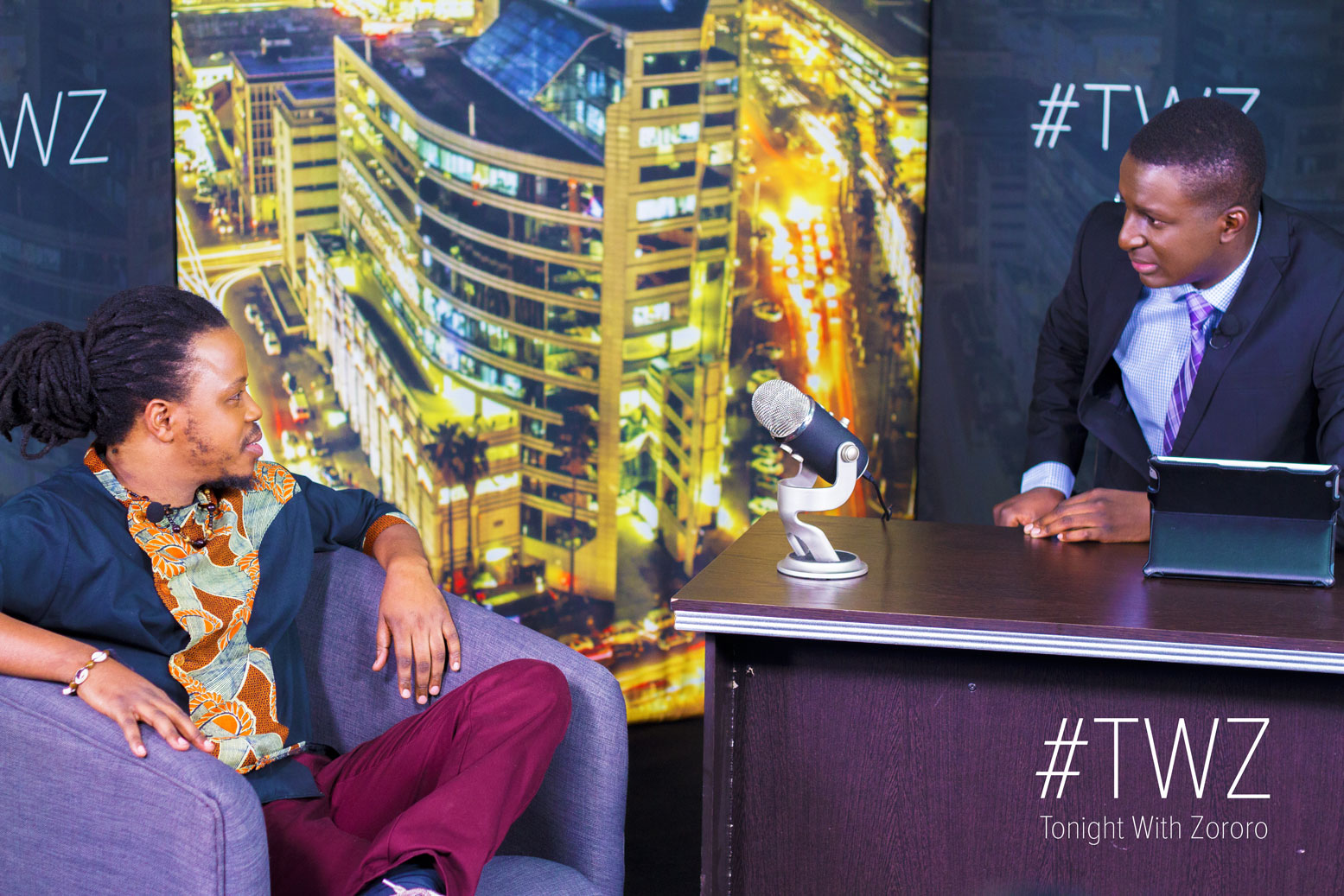 In light of the recent MTV Africa Music Awards 2015, it was fascinating to note some of the reactions from a few Zimbabweans, who expressed their views on social media about the lack of recognition of Zimbabwean artists. To try and get a better understanding of Zimbabwe's current position within the media and creative industries culture, Zororo Makamba shared some insight based on his experiences and projects within the industry. In Makamba's latest episode this week of "Tonight With Zororo", he sat down with Larry Kwirirayi, founder of the award winning blog, 'Three Men on a Boat'. Kwirirayi expressed that in recent times, the standards within the mainstream media have dropped and that not enough journalists are putting effort in their work. 'People today don't want their work to be misconstrued. They aren't willing to fall on the axe, and take pride in their work, so they just take someone else's work and claim it as theirs', said Kwirirayi.
When it comes to the the entertainment industry, Zimbabwe is a country that breeds individuals with talent and the potential to make a dent within their area of expertise, both on a local and international scale. Prime examples of local talent include individuals such as Jah Prayzah, a five-time award winning entertainer and Afro-beat/reggae fusion superstar who at the beginning of the year had a successful tour in Australia. Another example is Tongayi Arnold Chirasa, who recently made headlines in Hollywood for his new gig starring in The Jim Gaffigan Show as Father Nicholas Ngugumbane.
The list of Zimbabwe's creative individuals could go on, however if talent is not being met by hard work, innovative thinking and a willingness to surpass our comfort zones, the efforts to shape the entertainment industry in a positive light may go unnoticed. Story telling at its best, providing quality media coverage and information to the public is crucial to the survival of industry. This is why forward thinking shows such as Tonight With Zororo are important because it serves as a platform for individuals to put themselves out there and engage with a wider audience. It also allows conversations to be built around current issues that are affecting the progression of our arts culture and how best to combat those issues in effort to preserve Zimbabwe's Entertainment industry.
Incase you missed it, you can watch episode 3 of "Tonight With Zororo" in the video below. [embed]https://www.youtube.com/watch?v=rGV7DJQQUAE[/embed]